| | |
| --- | --- |
| | Company Values |
We value our roots
by investing in the community where possible, and conducting business according to our company values.

Company values:
Vision
Delivery
Partnering
People
Success

More

| | |
| --- | --- |
| | Consultants |
TelcoPrime offers
premiere services both locally and nationally. We can move quickly to bring the expertise you require.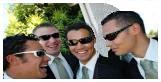 Our consultants are among
the best in the business, combining razor-sharp technical skills with human values to meet your needs and enhance your workforce.

Whether you're a professional
with skills or are looking for one,
Telcoprime
is geared to quickly and efficiently get you started. See our
Clients
page to find testimonials, or the
Careers
area for job listings.
| | |
| --- | --- |
| | Brochures |
View or right-click and download these brochures for a quick summary of our services by topic:

| | |
| --- | --- |
| | Executive Team |

Peter Spouse, President
As TelcoPrime President and founder, Peter drives the strategic vision of the company with a passion for creating and nurturing long-term relationships with customers, employees and partners. He is focused on developing and growing Telcoprime into a leadership position in the technical services domain.
His experience covers a wide range of fields, including telecommunications, business systems, aerospace, and financial services. Prior to co-founding TelcoPrime, Peter served in various positions at Alcatel, Digital Equipment Corp, Oracle, Tandem Computers, Boeing Computer Services and Rainier National Bank.


Tila Reynolds
As VP, Sales & Business Development, Mr. Reynolds is responsible for developing and nurturing unique business solutions for our customers. Under his guidance, TelcoPrime's engagement rate has risen over 400 percent. Prior to joining TelcoPrime's management team, Tila played professional baseball with the Arizona Diamondbacks organization.

| | |
| --- | --- |
| | Emphasis |

Communication
TelcoPrime provides solutions to major communications players including equipment providers, turnkey/solutions providers and carriers. With deep industry ties, we tackle your needs, large or small.

Our team has decades of experience in implementing complex network services that utilize next generation technologies. We are well versed in developing and deploying IP and operations-based services such as WiFi, VoIP and Microwave.


Programming
Database
Networking
Engineering
Integration
Our people know what it takes; the typical TelcoPrime consultant has over ten years of experience. We hire only the best professionals in the industry, those with a track record of demonstrating excellence and delivering on commitments.


Business Consulting
Strategy + Tactics
Design + Management
Insight + Implementation
Knowledge + Technology
Experience + Tools
Some Business Consultants deliver plans and promises. Technology companies deliver hardware and software. TelcoPrime's Business Consultants bring it all together to deliver a complete business solution.